About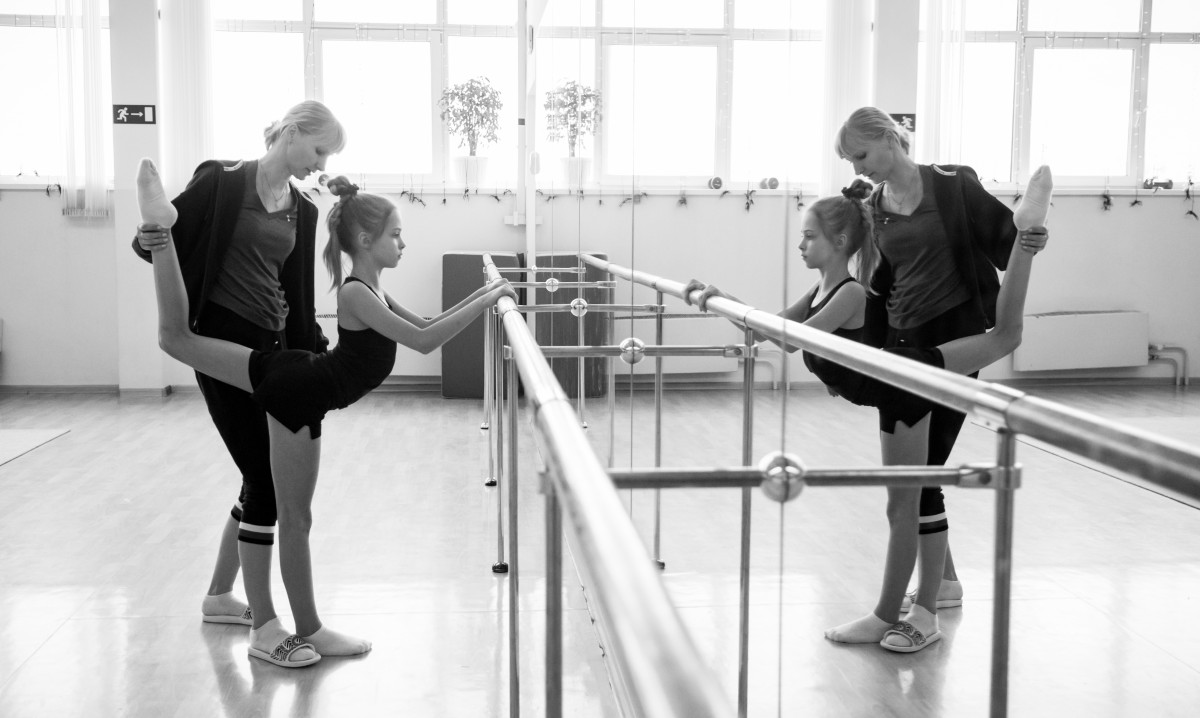 The path to the future
My childhood dream was to become a teacher! A teacher for young children who come to a large and interesting world of knowledge.
In my understanding, there was and remains the notion that the teacher is the person who awakens the consciousness, dormant abilities and talent of children, kindles their tiny hearts with the sparks of his heart.
Now, when I have a lot of experience in rhythmic gymnastics, it is clear to me that my childhood dream has found its embodiment in the desire to help young and growing gymnasts not stop and keep improving themselves and their skills, pave thir way into the future!
Many years ago, being a young choreography teacher, I accepted the invitation and decided to take a chance in a completely new and unfamiliar field, to study as a choreographer with young gymnasts, and it has been a quarter of a century that I have not imagined myself in any other role.
Together with Olga Chainikova, we created the foundations of the Dmitrov School of Rhythmic Gymnastics.
Irina Viner, 2006:

"At the Russian Championship, which was recently held in Zvenigorod, I noticed that the girls from Dmitrov twist their turns in an amazing way. For us it is very important now. I sent Kapranova, Sesina and Solovyova to Dmitrov for an internship for several days. A unique choreographer, Irina Sadyrova, works there. All her students can twist ten pirouettes of different shapes. Yes, in the history of Russian rhythmic gymnastics there were gymnasts who played inimitable pirouettes. For example, Natalia Lipkovskaya. However, she had this gift by nature. And the girls from Dmitrov, they not only have talent, but also training".
My Champions
Daria Kondakova, World and European champion, multiple Grand Prix winner; Ekaterina Malygina, three-time World and European champion in group exercises; Ulyana Trofimova was the leader of the Uzbekistan national team; Anastasia Guseva, champion of the Baltic countries and the CIS, champion of the Universiade 2011... I assisted them in mastering the elements, participated in the formation of the basis of their skills. Their victories, to some extent, became my victories too.
I also took part in the preparation of Belarusian athletes for the Olympic Games in Beijing.
I have fond memories of working with the "Madonna" team and their coach in aesthetic gymnastics Saniya Glyzina. The team shows the highest results both in Russian and international competitions.
We all know that the path of every gymnast and the path of every champion is associated with great dedication, hard work and limitations. And growing a champion also takes a tremendous amount of time and effort from many people. I am glad that I was able to contribute to the training of the best gymnasts in our country and abroad.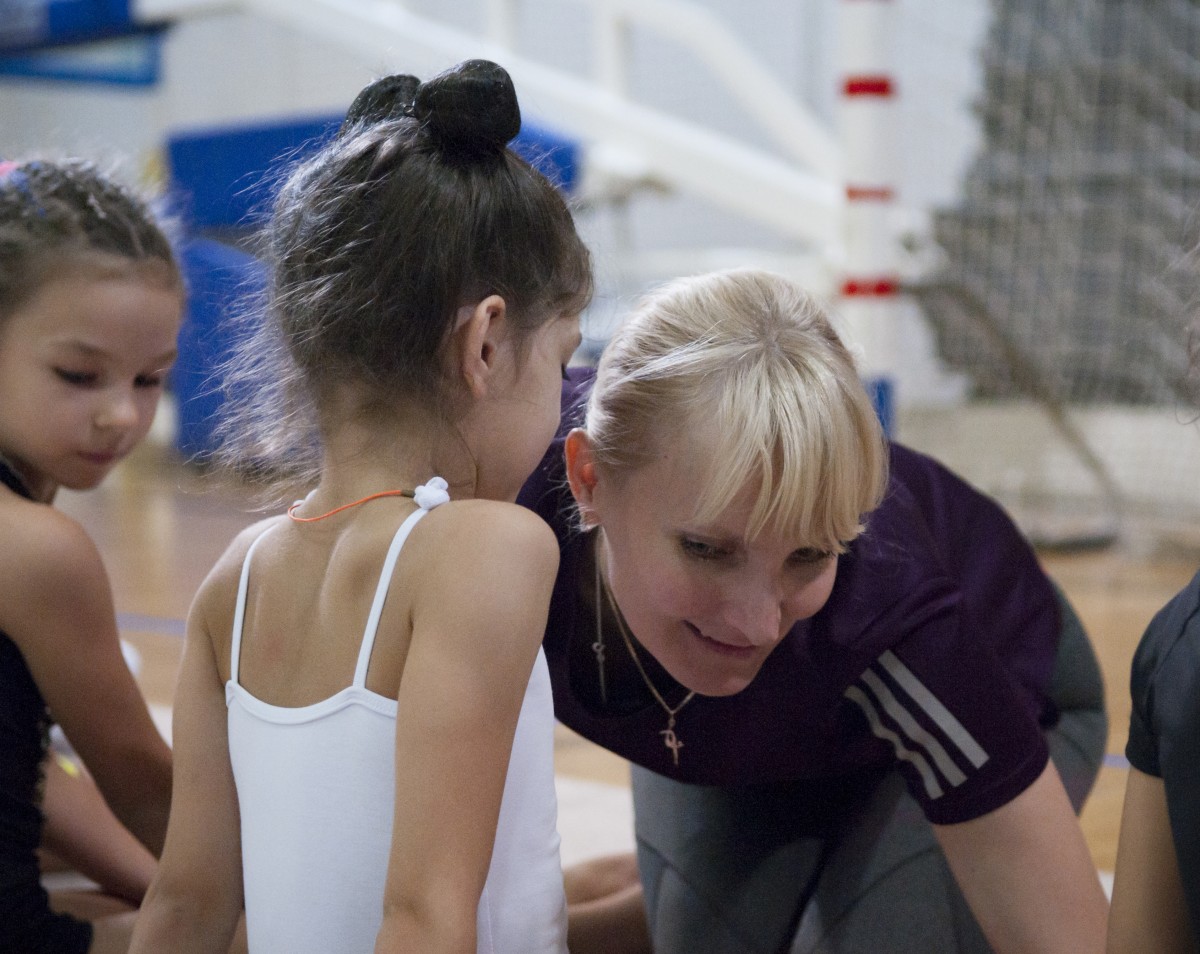 Secretly to the whole world
Classical choreography for adults and children consists of the same elements, but the complexity and technique of performance differ significantly. However, the basic concepts and requirements remain unchanged.
What do we mean when we say "base" in rhythmic gymnastics? The base is neither built on the number of "spied" exercises at training camps and webinars, nor on numerous attempts to repeat them with maximum accuracy. One should keep in mind that if the exercise is performed in an invalid way, this leads to incorrectly memorized muscle stereotypes, and then it becomes useless, and sometimes hazardous for health.
The training camps that I hold with the involvement of like-minded people have become international. Gymnasts from all over the country come to my classes, as well as from Belarus, Kazakhstan, Belgium, Great Britain, Germany, Spain, India, USA, Ireland, Switzerland, Italy, Cyprus, Kuwait... I thank you all for your trust!
I admit I love all forms of spins. I love jumping, balances, objects, exercises... But one should not expect lightning-fast results. If you think that, having learned my "secrets", children immediately start to rotate 3-4-5-6 revolutions, then you are mistaken. I teach the technique, do my best, keep up my work. But there are mistakes that can be difficult to correct, and yet not a single child at the training camp is left unattended, everyone leaves with their own result: progress.
The information that is given in the classroom is large in volume and requires concentration of attention for several days. So it is necessary that everyone properly listens to me and does everything right.
A gymnast needs to learn to control her body. I can explain how to correctly execute an element, I can achieve correct execution. But it is important that the work keeps on after the training camp. Any motor skill requires constant supportive training, without which the skill turns into a useless exercise: "I remember and know everything, but I cannot do it".
I am often asked if I make online webinars and consultations. No, with very few exceptions. Now there is a huge amount of information on the Internet, and, unfortunately, not everyone can extract something useful from it. You shouldn't train children at home using beautiful pictures and videos from the Internet! Rhythmic gymnastics is not a foreign language or biology. It is naive to think that, having watched a webinar, a gymnast will learn how to correctly perform the elements. For this purpose, there are training sessions in the gym with a trainer or choreographer, an experienced teacher who knows the specifics of these classes.
Many people say that it is difficult to get to my training camps. No, it is not.
They also say that I prefer to work with previously trained children. Again, no: I work with everyone. At the training camp, I personally conduct classes with younger gymnasts, all day long.
Yes, I like working with trained children (who doesn't?) And here's why:
it is easier to achieve results (although there are exceptions);
I enjoy the training process in preparation for the competition (together with the coaches, I help to prepare children for the events). This is a kind of creative process.
Sport is hard work. At the training camps, children often exercise almost all day. I teach my students not only to correctly perform the elements: I give them a "base" in a general meaning. Girls have a long life ahead, where they will need to build relationships in the family and at work, make decisions, evaluate their own and other people's actions, learn from their own mistakes, raise their own children...
Each training camp takes place in a different way. This applies to my feelings: physical, emotional, energetic. A small life is lived in seven days. And so goes every camp. Nothing valuable comes easily. If something is not worth the effort, it is most likely of no value.
No embellishment
I have a little daughter, husband, son, mother, dacha and a dog (Brussels Griffon).
I live in Dubna, a science town near Moscow, Russia.
Favorite composer: Beethoven.
Favorite writers: Tolstoy, Turgenev, Chekhov, Dostoevsky, Balzac.
I crochet napkins and watch old movies.
I know how to rejoice at the success of others (to be honest, it took some time to learn to).
I take photos. I have been running an Instagram page for many years. There is my world through the prism of photographs there.
I grow cucumbers, tomatoes, beets, cabbage, roses... hens. How do I keep up? I don't quite understand.
Do I have a dream? Of course. Dreams give the world interest and meaning. It is in dreams, if they are consistent and reasonable, that new ideas are born.
What do you like the most?
BEING NEEDED BY OTHER PEOPLE!