At what age can you start training in rhythmic gymnastics?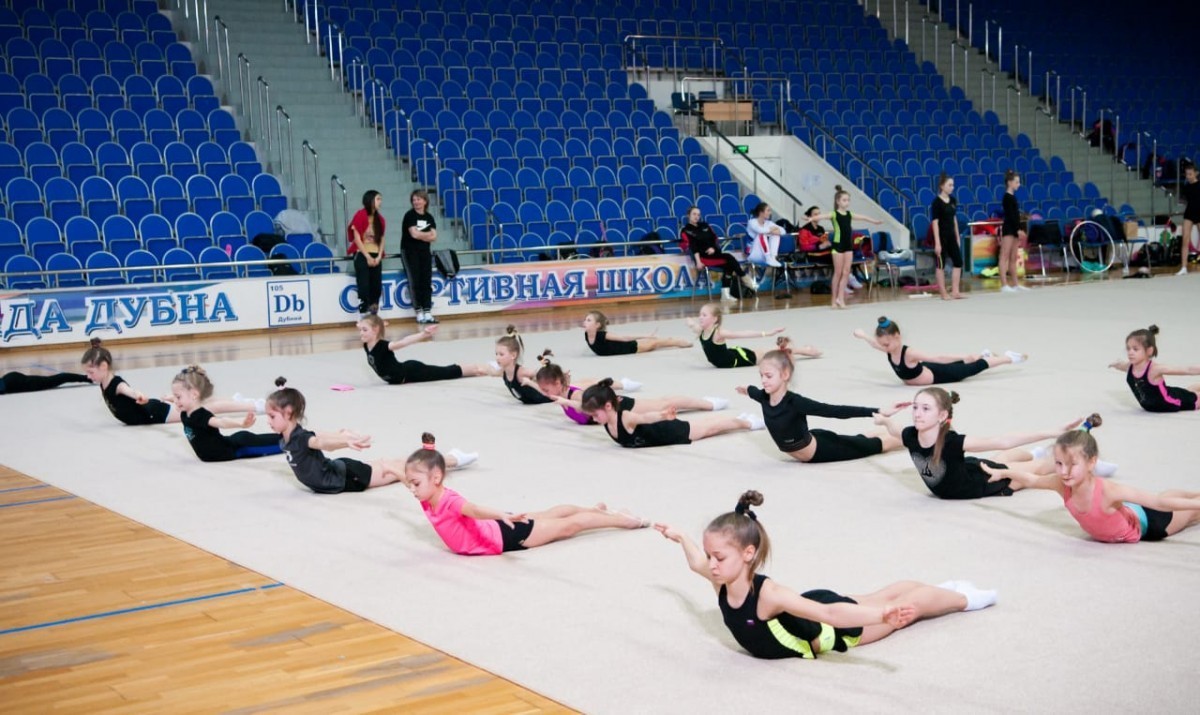 2021-02-18
Rhythmic gymnastics is one of the best opportunities for girls to develop flexibility, coordination, strength and endurance. Gymnasts acquire excellent physical shape, as in any other sport, study discipline and develop strength of character. Rhythmic gymnastics is a very beautiful sport. Many people strive to go in for it, not only for the sake of sports results, but for themselves, because this sport teaches artistry, femininity and grace.
It is up to the parents to decide whether to enter this sport. At this stage, many questions arise, and one of the main ones is: what age is perfect for the start.
When to start
Rhythmic gymnastics classes for children usually start from 5-6 years old, this is the recommended way to start classes. It is from this age that admission to sports sections is open. The child is already big enough to understand the coach's requirements, but his body still retains its natural plasticity. Sometimes you can start from 3-4 years old, it depends on physical and psychological data.
It is worth signing up for a section if:
The girl's physical condition meets the requirements of this sport,
The girl has a desire to study,
She is psychologically ready for training,
She is physically ready for training.
The coach will help with the last two points. Upon admission, he will evaluate the child's performance, her sense of rhythm. Private schools accept children at 3-4 years old, accordingly adjusting the load during the rhythmic gymnastics classes for this age.
Contraindications
Rhythmic gymnastics is a sport, and in Russia it is a highly competitive sport that entails serious psychological stress. The body's good compensatory mechanisms and overall good health are important for a gymnast. During preparation for competitions, training sessions can last for several hours. Fatigue, both physical and psychological, builds up and the gymnast will need to learn to cope with it.
Unambiguous contraindications are diabetes, cardiovascular diseases, spine illnesses and myopia. Before signing up for the section, a pediatrician consultation will be needed. If everything is fine, the doctor will issue a certificate which will be mandatory for admittance.
Rhythmic gymnastics for children
In our sport the gymnasts are very young, so the training plan is developed considering children's physical and psychological parameters.
At the age of 3-4, training takes place in a playful way. Kids are engaged in general physical training, stretching, rhythm.
Starting with the age of 5-6, they begin to learn the basic elements, object training is introduced. Girls learn to handle ribbon, ball and hoop, memorize movements.
After the age of 6, the competitive part is involved. Movements become more complex, new elements are introduced, choreography is performed. At the age of 6, a child can be given the 3rd youth sports category. One can become a candidate for master of sports at the age of 13, and a master of sports at 16.
Competitions, as well as training camps, where children 5-6 years old are allowed, become an important part of the training process. If additional rhythmic gymnastics classes are required, you can take part in our training camps in the Moscow Region. They are available to everyone, they help to master or improve the movements and get a unique experience.
« back
---